Here's a quick mini-lesson based on the CX Framework I built for a successful CX function within your organization.  Of course all groups are different, so this isn't intended to be a one size fits all approach but I've used it myself successfully and I'd be happy to show you more.  Feel free to reach out if you're interested.   📧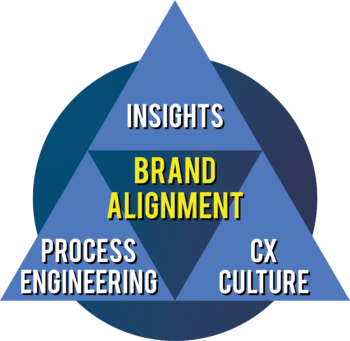 This is an overview of the four components that make up the CX Framework:
Alignment between CX Strategy and Corporate Strategy
Voice of the Customer
Process Engineering
Customer-centric Culture

Align your CX Strategy and Brand Promise:
Before you even start to build out a CX function, you'll want to ensure you have alignment between that CX Strategy and your overall corporate strategy.  But it's not quite as easy as that sounds.
Voice of the Customer:
Your Customers have things to say.  It takes curiosity and courage to listen.  Sometimes it even takes a lot of digging.  There are many ways of ascertaining your Customers' desires and opinions.  It's about more than just surveys.
Process Engineering:
Once you've heard from your Customers, you should so something with what you've learned.  That's where approaches like Lean, Six Sigma, Continuous Process Improvement, and other practices come in:  Making what you do better to drive Customer loyalty in the right direction.
CX Culture:
You've got to walk-the-walk and pay Customer Experience more than just lip-service if you want it to succeed.  Fostering a good Customer-centric culture takes a lot of work, but you've already started on the right foot…now it's just about acting on what you know is right.